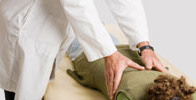 Your Charlotte Chiropractor
Choosing the right Chiropractor is an important choice to make. Dr. Macklin and her staff are trained on the latest chiropractic treatments & technologies...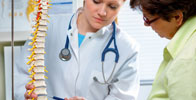 Safe & effective Chiropractic
Chiropractic care is a safe, effective and natural approach to managing pain and other health related issues. We invite you for a complimentary, no obligation consultation today.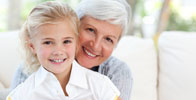 Live Better Today!
Enjoying a long and healthy life is important to everyone. Chiropractic care unlocks your body's true potential and natural healing process to ensure your life is a healthy life.
Welcome to Northlake Chiropractic

There is no higher priority than ensuring our patients' safety. With all of the news alerts about the coronavirus (COVID-19), we want to assure you that we are closely monitoring the situation and have put procedures in place that follow the Center for Disease Control (CDC) guidelines to ensure the safety of our patients, staff and provider. As of now our office is still open during our normal business hours.
The Northlake Chiropractic staff is implementing plans to do its part in social distancing. We will space our appointments out so that large numbers of patients are not in the office at one time. Also, we will thoroughly sterilize surfaces and tables between patients. Sine we will be limiting the number of patients, appointments will be required. Please call and book your specific time as soon as possible.
So that we can continue to provide top-level care to our patients, we also urge you to follow CDC guidelines to self-quarantine if you've traveled to a high risk country in the last 14 days.
If you've traveled to one of the high risk countries in the last 14 days or are in close contact with someone who has and you're experiencing a fever, sore throat, and/or cough, please reschedule your appointment by calling 704-494-4250. Thank you for understanding as our priority is the safety and well-being of our patients!
Welcome to the website of Dr. Leslie Macklin of Northlake Chiropractic. Dr. Macklin provides safe and effective chiropractic care for Charlotte, North Carolina residents as well as surrounding areas.
Health is not an alternative - it's a priority. Right now sick care is claiming the lives of millions and the United States, as a nation, ranks among the worst in health. Without health, you have nothing. Decay of the nerve system creates interference and subluxation, which is the beginning of terminal illness. Compound this with bad lifestyle and an abundance of stressors, and you have a group of people exposed to taking 70% of the world's drug supply.
Our Mission
The mission of Northlake Chiropractic is to provide efficient and effective health care to as many people as possible in the Charlotte, North Carolina community and surrounding areas. Our overriding goal and passion is to serve and educate others that health and wellness come from within. We are committed to helping each person achieve their fullest potential and optimal health without the use of drugs or surgery by searching for the cause of their ailments, not just treating their symptoms.
In practice as well as on-line, we strive for excellence through superior patient treatment, education, and satisfaction.
Within this site you will find all types of health-related information. Information about our office and services, chiropractic, diet and nutrition, back and neck pain, work and auto injuries, a monthly health newsletter and much, much more.
We hope you enjoy the information and share it with others. Again, thank you for visiting and remember to come back often.
Yours in health,
Dr. Leslie Macklin, D.C.